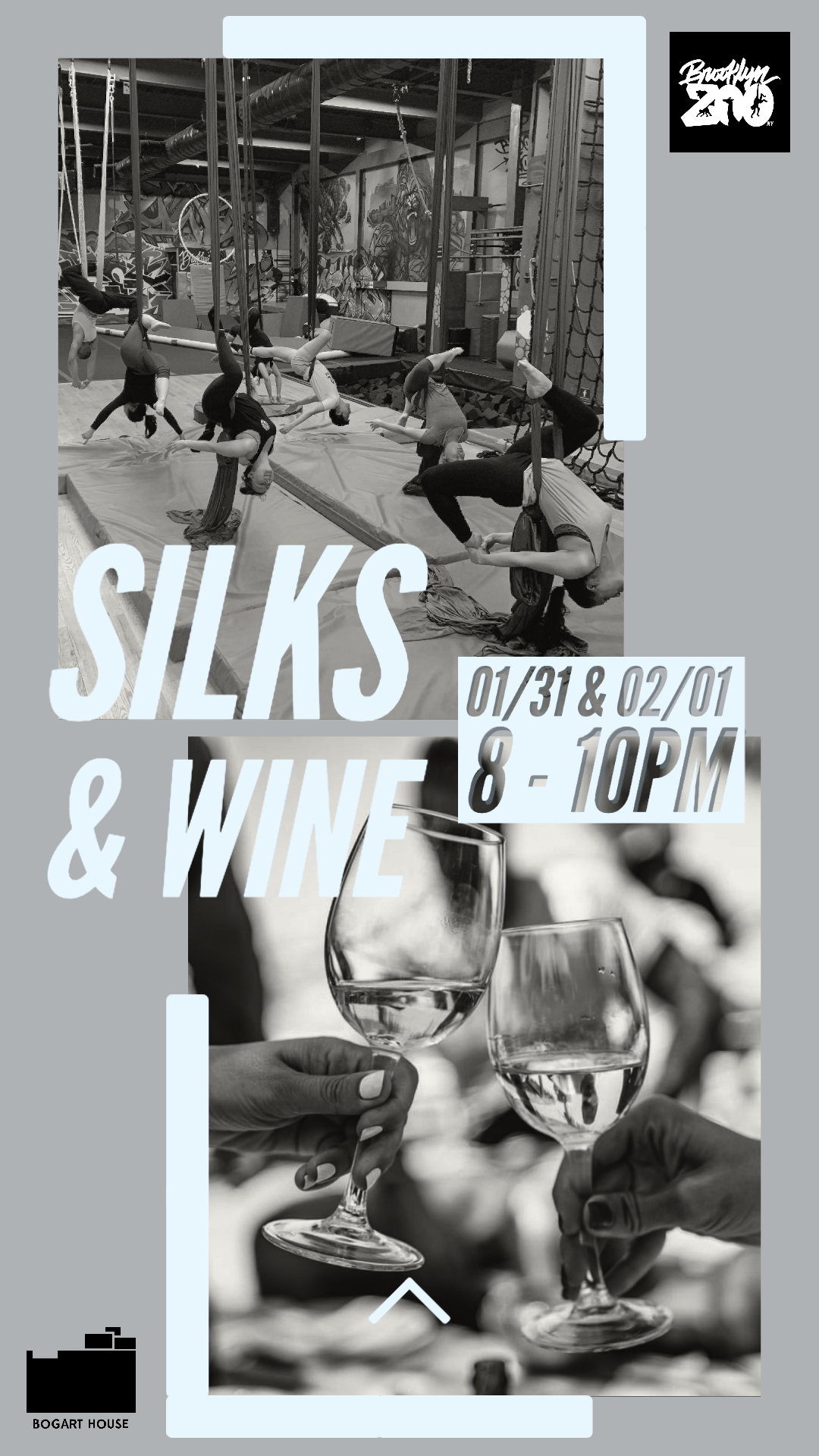 Aerial Silks and Wine
Do you enjoy trying something new and having drinks with friends or meeting new people? Well then this event is perfect for you. At this Aerial Silks and Wine event you can hang upside down and then sip on some delicious wine. Our instructors will teach you beautiful tricks and skills and after you've gotten your workout in you can enjoy a glass of wine with views overlooking the city.
This event is offered on two different dates.
Friday Jan 31, 2020 8pm – 10pm
Saturday Feb 1, 2020 8pm – 10pm
Starting at $30 for one and $50 for two
Come with your friends, significant other or by yourself. Everyone is welcome, but must be 21+
Be active, get a new instagram picture or just have a laugh.